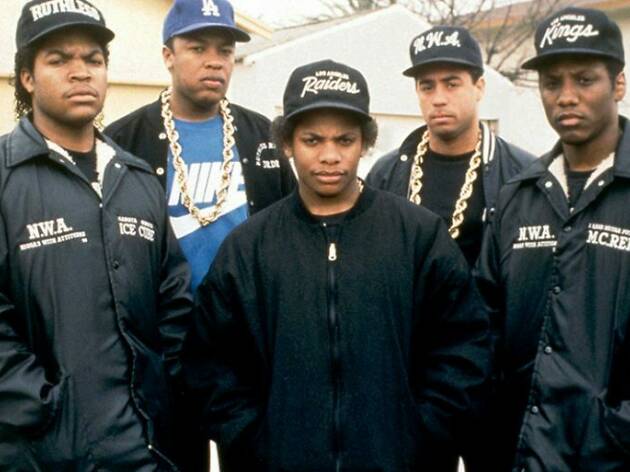 Written by Ipeleng Thobejane and edited by Dithekgo Mogadime.
----
What keeps you alive? 
Are you searching for a purpose? Wishing that the world has something greater or meaningful for you than solely death? What does life mean to you?
Is it achieving all the goals or ambitions that you have set out for yourself? Is it making your parents happy? Or is it making yourself happy by finding your own self-actualisation?
Take your time. Think it through. When asked this question, the answer was obvious for the late artist, Dash Snow. He simply answered with "Music." To put things in context, he explained how "…I have to listen to music all day long… it keeps me going. I'm a pretty dark person and I've thought about ending it a million times. Music keeps me here, it's by far, the main thing."
Not only does this highlight the importance of music to individuals who love art but it further depicts how lyrics can influence our lives – even if you're not a musician.  At the end of the day, we are all human. We share common struggles, goals, thoughts and emotions. It's why lyrics are so easily relatable to us. It's also why music tends to help us see new perspectives or learn about different issues or topics. Ranging from love to social consciousness and topics with plenty of depth. 
Words have power within them. In fact, lyrics said by musicians are more powerful for people, who aren't able to articulate themselves but feel that the lyrics of a song can do it for them. This is the influence of lyrics. It's how Hip-Hop become the biggest genre in the world. The subject ranges allow lyrics to connect with individuals or communities. It can also go as far as creating necessary dialogues and discussions within society. 
One can argue that this was one of the reasons why Hip-Hop was created. It gave people the freedom and voice to express their grievances regarding the injustices of racism that took place in the world in the 70's and 80's. The most notable example of this is rise of the rap group, N.W.A towards the ends of the '80s and early 90s. The group spoke on matter such as police brutality and racism. The song "F the Police" was the cult classic which helped influence many black people to protest against the targeted and unfair treatment by local police forces. This argues directly against misconceptions of Hip-Hop solely praising violence, objectifying and lusting after women or the promotion of drug use. It's deeper than that. It's these perpetuated stereotypes that negatively affect the black community.
There's been more recent example of how lyrics of a song can help influence lives in a positive way. An example is Logic's suicide prevention song titled, "1-800-273-8255", the calling number of the American National Suicide Prevention Lifeline. Not only did 1-800 peak at #3 on the Billboard charts and earn Logic Grammy nominations but it also had a positive impact on suicide prevention amongst youth. As figures show, the night that Logic was performed the song at the Grammys, the amount of calls going to the National Suicide Prevention lifeline tripled. It's clear that the lyrics within the song had an impact on that, and in creating the public discussion of mental health.
There are various other examples of how lyrics within mainstream music have caused a social awareness and/or conversation in every era dating back from the formation of mainstream hip hop. In the 90s, Tupac gave us "Brenda's having a baby" which spoke about teenage pregnancy and rape culture. In 2012, Macklemore and Ryan Lewis gave us "Same Love" which addressed homophobia within the music industry and society, as well as uplifting and supporting the LBGTQI + community. On the music video of the song, there was even a reference to a referendum that would allow the general public to vote "yes" to the legalisation of same sex marriages. The effect of lyrics within music is profound. 
Furthermore, there's a clear sense of introspection and self-analysis by Kendrick Lamar throughout all of his music. Whether speaking on gang-culture (on The Good Kid M.A.A.D City and Section .80) or socio-political commentary (on To Pimp A Butterfly), he seemingly notices the power of lyrics within music. It's also noticeable in his latest release, DAMN. Released in 2017, the album itself had a 24,4% social and political lyrical usage (analytics taken from @hiphopbythenumbers). Ranging from topics such as love to religion to self-introspection. As a mainstream superstar and multi-platinum artist, he ultimately exposes his listeners to largescale social and political issues.
There are various other examples of artists with positive messages or constantly discussing social and political issues throughout the history of hip hop. The likes of Mos Def, Nas, Jay-Z, Kanye West, Joe Budden, Wu-Tang Clan, Lupe Fiasco, Public Enemy, A Tribe Called Quest, Common, The Roots and Lauryn Hill. Or more recently, Mick Jenkins, Meek Mill, Nipsey Hussle, Rapsody, Big Krit, Ab-Soul, Mac Miller, Earl Sweatshirt, XXXTentacion, J Cole, The Underachievers and Pro Era. Locally, artists such as Reason, YoungstaCPT, Stogie T and K.O have all managed to do similarly. 
Music is truly powerful. Instead of following and perpetuating stereotypes within Hip-Hop and the black community, your time could be better spent finding musicians with inspiring messages. There's many. You are just not looking in the right places. In fact, there's whole subgenres of music specifically aimed at specific social issues. From consciousness, politics, religion, drug abuse and depression. Music influences our lives, whether it's meant to be digested for fun or having a message, underlying themes or subtle undertones.
So, I ask again, what keeps you alive? 
The answer for us, much like it was for Dash Snow, is an obvious one: 
Music.